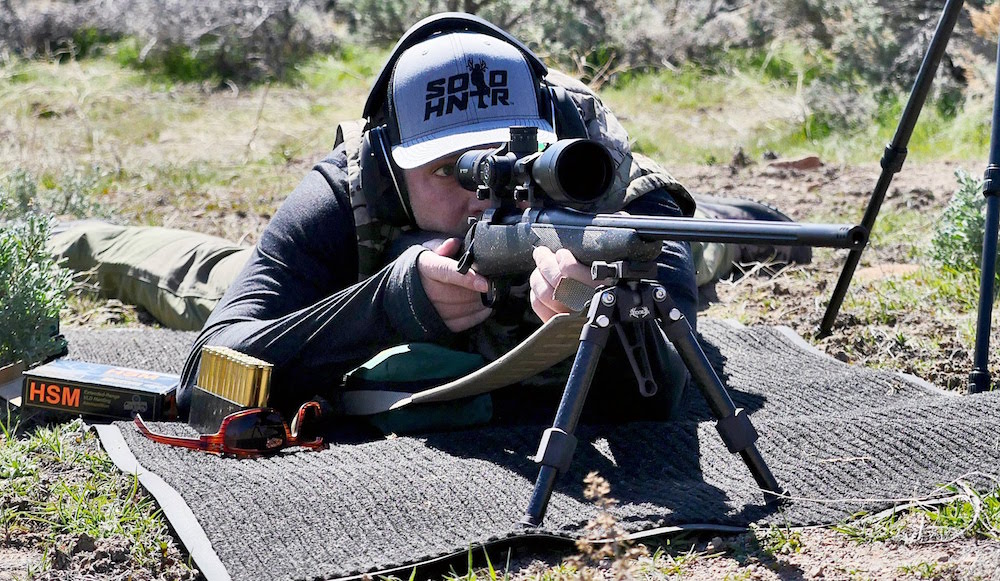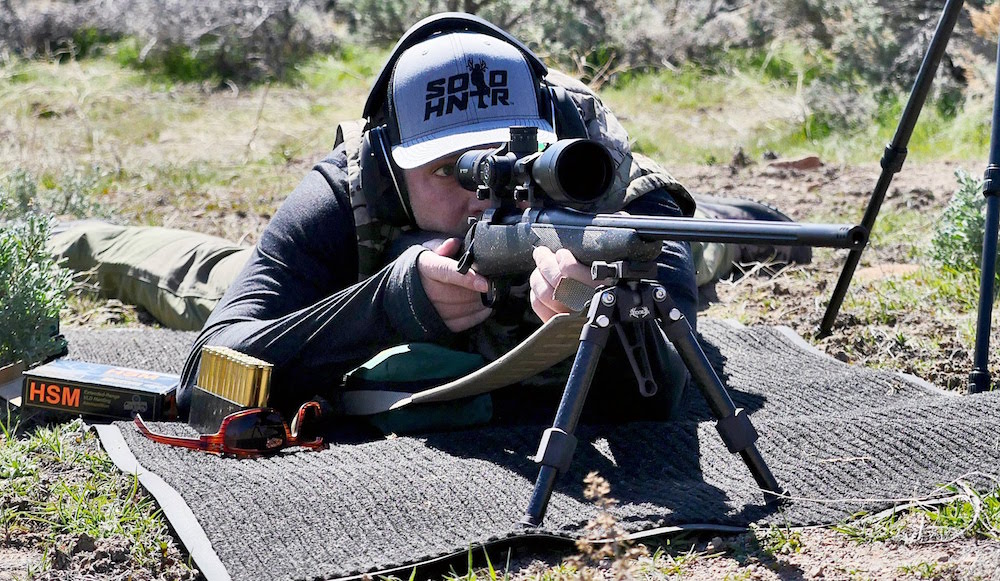 As most hunters and tactical shooters know, the key to a great shot is perfect stability. Stability of the rifle allows for total predictability of the shot, eliminating guesswork as to the proximity of the bullet to its eventual target. While some people feel that they can ensure this high level of accuracy simply by holding the gun or effectively "mounting" it with their own body, this approach is often not ideal. Instead, many hunters and tactical operators prefer to use a rifle bipod to ensure a precise, accurate shot with every pull of the trigger. Though used for the same purpose in a wide variety of settings, bipods come in all shapes, sizes, and configurations, making them great for both hunting and more tactical occupations where a straight, accurate shot is essential.
Shopping for Rifle Bipods: What to Look For
The number of rifle bipods on the market easily numbers in the thousands, with a wide array of different features, intended environments, and intended shooters. This can make it particularly hard to pick the right bipod for a given situation. Without understanding what makes a good bipod for every situation in advance, hunters and tactical shooters could find themselves still suffering from an inaccurate shot after the fact. Before shopping online or offline for a new rifle bipod, keep a few considerations in mind that will help clarify which model represents the best fit for every situation.
How tall is the bipod? Rifle bipods come in a large number of sizes and heights, each designed for a slightly different hunter or outdoor environment. The smallest bipods measure no more than six inches tall, while larger models can be two, three, or as much as six feet in height! Picking the right bipod means picking the height that works for a specific type of hunting, a specific terrain, and a specific hunter whose height the bipod is working with in tandem.
Can the bipod be adjusted? A great value is defined as spending money on something that's more durable, higher quality, or more versatile than competing options at a similar price point. When it comes to rifle bipods, the key to a great value is to find a model that offers an adjustable height. Many small bipods adjust within a range of four or six inches to meet the needs of a hunter in the field. Larger models often adjust up to several feet within a given range, which helps the bipod accommodate multiple hunters or a larger number of quirky terrains when in pursuit of game.
How does the bipod handle soft terrain? Most bipods are designed for "hard" terrain. That means they're a perfect fit for rocky areas or hard, dry land. That's fine, of course, but it isn't ideal in all environments at all times of the year. Softer ground could cause a bipod to sink, lean, or tilt forward, risking the long-term accuracy of the shot. If the bipod will be used in an area where the ground can get damp and soft, look for a model that "digs in." Many bipods will actually dig into the soil, sit a few inches below the surface, and benefit form a much stronger anchoring that benefits the accuracy of the shot and mitigates any softness in the terrain.
What about moving targets? Let's face it: Hunting inherently involves shooting moving targets in most cases. Without a rifle bipod, handling moving targets is easy. The hunter can simply move along with their target and try their hardest to make a precise shot. With a rifle bipod, movement like this is not always a standard feature. In fact, bipods often come in two distinct varieties: swivel and non-swivel. While non-swivel models are static, and point in only one standard direction after setup, swivel models can move on an axis so that the gun can follow its intended target and shoot accurately at just the right moment.
Can mobility be controlled? A swivel is all well and good, but the sensitivity of the swivel mechanism can make a real difference when hunting. An overly sensitive swivel mechanism could lead to accidentally moving the gun too much in one direction. A missed shot is the likely result. Many of the best rifle bipods feature a swivel tension rod that allows the resistance of the swivel mechanism to be adjusted upward or downward based on the hunter's target, preferences, and overall environment. This level of precise control is a key way of adding value and utility to a rifle bipod, and it's a key feature to look for in any model that promises mobility in the pursuit of prey.
Going Shopping: The Top Rifle Bipods on the Market
After fully considering what makes a good rifle bipod, and how each of these considerations requires a different type of bipod for a different type of our door environment, it's time to go shopping. Whether online or offline, shopping for a rifle bipod will ultimately lead back to a few key brands a few popular models. Amid the thousands of options that are available for hunters and those in more tactical professions, there are nine models that offer the right combination of versatility, durability, and overall utility, for today's hunters. At a variety of sizes and with a variety of included features, these bipods can be used in many different environments to provide the same key result: an accurate shot, every time.
1. Harris S-BRM 6-9" Notched Bipod
When it comes to shopping for the most popular bipod among hunters, Harris is the easy choice. In fact, in a recent poll of hunters that was done for Outdoor Life, a staggering 75 percent of hunters said that they preferred the Harris brand. Most were using the S-BRM 6-9″ bipod due to its ideal size and excellent features. The bipod features notched legs for easy adjustability, an included swivel joint for easy shooting when the target is on the move, and a tension rod that helps control the ease and resistance of the swivel joint during hunting. The Harris model's swivel joint also allows for upward and downward adjustment of the rifle's position, which can accommodate rough terrain without constant readjustment of the bipod's location and legs in the field.
The popularity of the Harris brand is also associated with the company's perceived value and durability, as well as the brand's longevity. Harris has been serving hunters and tactical shooters for decades with bipods that come in a range of sizes; while the company's 6-9″ adjustable model is its most popular, hunters will also find smaller and much larger models to meet their needs if this model isn't exactly what they're looking for to improve their shot.
2. Atlas PSR BT46-LW17
In a recent shooting competition hosted by Outdoor Life magazine, 11 of the top 50 competitors were using the Atlas PSR BT46-LW17. One of the reasons that this bipod has become so popular among hunters and shooting enthusiasts is its overall adjustability. Unlike many competing models, which adjust only within a two-inch or three-inch range, the Atlas can almost double its height as needed in the field.
At its smallest size, the Atlas measures just 4.75 inches. At its largest, this model stands 9 inches tall. That provides a lot of adjustability and can really help accuracy in the real world. The reason for this large amount of adjustment is because the bipod's legs can either be mounted outward or toward the front of the bipod, depending on terrain. Most models can only be configured in an "inverted V" format. The Atlas breaks the mold and therefore offers superior value.
The included swivel provides 15 inches of tilt as well as 15 inches of pan, making it an excellent fit for uneven terrain and moving targets. The included swivel joint does offer tension adjustment so that its overall sensitivity can match the hunter's preferences and the conditions that greet hunters once they set foot outdoors. The Atlas is also an excellent fit for tactical and competitive shooting, since its intricate adjustments can outperform competing models and competing shooters.
3. Sierra 7 Bipod
The Sierra 7 is another model that can mount its legs in both a forward and outward position, providing a greater degree of control over its height and how it supports the rifle in challenging outdoor environments. While the Sierra wasn't used by as many competitive shooters in a recent Outdoor Life test, the model is still a favorite of competitive shooters and some hunters. Sierra, one of the top brands in shooting and outdoor life, offers superior swivel capabilities that make this bipod perfect for fast moving, unpredictable targets. This is what makes the Sierra 7 model particularly popular among hunters who hunt fast-moving and even airborne game.
While the Atlas offers up to 30 degrees of travel in all four directions, the Sierra offers up to 90 degrees of travel. That's a significantly larger amount of flexibility to suitably follow and hit moving targets that are fast, unpredictable, or even airborne. The bipod offers 45 degrees of pan in each direction as well as 30 degrees of tilt in either direction. While the bipod can't point directly at the sky and make a shot, it can certainly follow prey as it leaves the ground and provide a few extra seconds of reaction time for dedicated hunters. For this reason, it's an excellent tool in the arsenal of small game and bird hunters.
4. Versa Pod 150-052
Versa Pod, one of the newer brands in tactical shooting and more precise hunting, offers several bipods to today's outdoor enthusiasts. Among its most popular is a slightly larger model: The Versa Pod 150-052. At its smallest, this bipod measures 9 inches tall. Adjustment allows for an extension of height to as much as 12 inches. In addition to its one foot in height, this Versa Pod model also features tilt and pan swivel that allows for easy shooting of moving targets. The Versa Pod offers 50 degrees of total pan and tilt; while not as good as competing options like the Sierra model mentioned earlier, this still allows for accurate tactical shooting and easy following of larger game when hunting.
Ideal for damp environments and soft ground, all Versa Pod bipods come with a "Versa-Guard" exterior coating that prevents corrosion. Strong rubber feet are able to provide stability even on soft or slippery ground, thanks in no small part to their superior traction and adjustable design. Friction lock controls add even more adjustment potential when using the swivel mount for tilt or pan.
5. TipTop EZ Rifle Bipod 13.5″ – 23″
Up to this point, all of the bipods discussed have been relatively small, adjusting up to a maximum of 12 inches. These bipods are perfect for laying on the ground, just out of sight, to get a precise shot while hunting or competing in tactical shooting events. They are not, however, the only game in town. In fact, many people need a larger bipod to accommodate even more uneven terrain, larger game, different rifles, or different hunting preferences. The TipTop EZ Rifle Bipod is the first model to meet these needs, with its overall much larger size. Unlike competing models, which max out at a foot in height, the TipTop starts at 13.5 inches. Telescoping legs allow for an increase in overall height to as much as 23 inches.
Like smaller models, full tilt and pan is possible with this model. A unique swivel stud clamp design allows easier attachment of the rifle to the bipod, and makes it easier to keep the rifle mounted when panning back and forth, or tilting the rifle to the perfect angle to hit a moving target. The bipod is made of black, anodized aluminum that has been designed to resist rust, dents, dings, and other routine damage that might occur when using lesser models for hunting.
6. TipTop EZ Sniper Rifle Bipod 6″-9″
TipTop's larger rifle bipod is a perfect fit for many hunters, but the company also offers excellent bipods for the growing competitive shooting industry. The EZ 6″-9″ model was specifically designed as a tactical shooting bipod for use in sniping and competitive shooting. Even so, it packs many of the same great features that make the larger EZ bipod popular among hunters. Perhaps the most popular feature addition to this diminutive model is its incorporation of the patented swivel stud clamp. Because this clamp promotes nearly instant attachment of the rifle to the bipod, it's an essential feature for competitive and tactical shooters who simply have no time to spare when finding, hitting, and moving past their target.
Like its larger counterpart, this rifle bipod comes with telescoping legs that can be quickly and easily adjusted to meet the needs of a given terrain or solid surface. Heavy-duty rubber feet provide traction where other bipods might succumb to slippery conditions, and the EZ Rifle Bipod from TipTop provides just enough tilt and pan to follow and hit targets with effortless accuracy every time. Durable, anodized aluminum materials provide weather resistance and long-term durability.
7. Sun-King 6″ to 9″ Adjustable Handy Spring Bipod
A smaller brand among bipod manufactured, Sun-King makes both swivel and non-swivel bipods for tactical shooting and hunting. Their Handy Spring Bipod features a static mount, which makes the first recommended brand without the ability to swivel back and forth, or tilt up and down, to accurately meet its target. That's not necessarily a problem, however. Sun-King has designed this bipod for shooters who need to stay laser focused on a forward target, most often in tactical and competitive shooting environments. To that end, the bipod is focused on stability and consistency. Adjustment hinges on repositioning of the legs or adjusting the bipod's height.
An easy-to-use swivel mount, perhaps misleadingly named, allows easy attachment of the rifle to the bipod in just a few seconds. The bipod comes with hardened steel materials and thick rubber feet, which allows the equipment to remain stable even as the gun fires. Again, this focuses on the precise requirements of tactical and competitive shooters. It could also be an asset for hunters in some environments, however.
8. Vanguard Scout B62 Bipod with V-Shaped Yoke
Swivel is great. Tilt is essential. But what about being able to leverage 360 degrees of versatility? That's a feature that Vanguard's B62 Scout bipod solves with it V-shaped yoke. Unlike every other model on this list, the Vanguard bipod allows for total versatility in a 360-degree swivel area. In addition to its excellent swivel features, the Vanguard B62 Scout bipod measures a staggering 62 inches tall. This means, in many cases, that it can be used while comfortably standing in the field. For larger game, this an absolutely essential combination of features. The Vanguard pairs well with hunters following deer, bears, and other larger animals that require a wider angle of adjustment.
9. JINSE Extra Low Profile Fixed Length Shooter's Bipod
Looking for something that's almost the exact opposite of Vanguard's B62 Scout? Look no further than the JINSE Extra Low Profile Fixed Length Shooter's Bipod. This bipod allows for no adjustment; at 5.1 inches, it's the perfect, low-profile addition to a rifle that must stay hidden in a particularly challenging outdoor environment. On its own, the bipod cannot swivel, tilt, or pan. An available swivel attachment, however, does allow swiveling to follow and shoot game on the move.
JINSE equips this bipod with Posi-Lock legs that stay precisely in position at all times. Made of solid stainless still, weatherized with anodized aluminum materials, and equipped with solid rubber feet, the bipod's low profile will still provide for highly accurate shooting, stability when responding to the shot, and peace of mind when following game from a position that's just out of sight.
Shooting accurately is absolutely essential, whether it's in a competitive setting or simply to make sure that a hunting trip produces consistent results throughout the season. Hunters and tactical shooters have many approaches to ensuring an accurate shot, but nothing is more effective than a rifle bipod. This small piece of hardware is designed specifically to improve the accuracy of a shot, turning a hobby into a tactical art form that can produce real, consistent, and impressive results with each pull of the trigger.
While many brands and models compete for the attention of today's hunters and competitors, few offer the right combination of tilt, pan, weatherization, adjustment, and other key features. The ten bipods presented here come from the biggest names in bipod manufacturing, have been tested, reviewed, used, and approved by today's hunters, and feature the right adjustments for consistently hitting any kind of target in any kind of environment, every time.